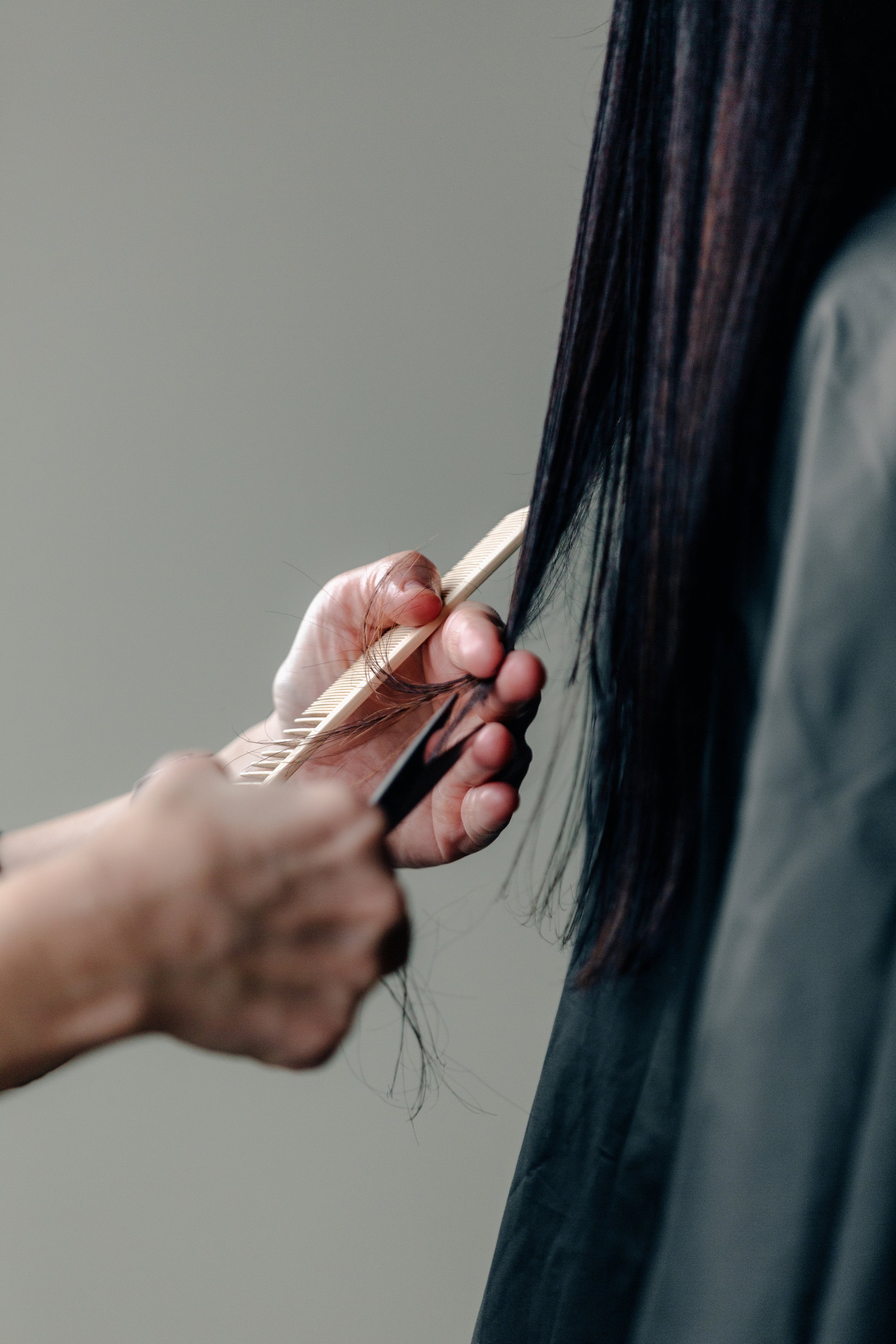 About Human Hair Wigs
Here at Caralyn's we have access to a variety of top of the line human hair wigs. The most customizable and natural looking, Human Hair Wigs are some of our most popular, especially among long term wig wearers. 
Due to their natural fibre, human hair wigs can do almost anything your own growing hair can do, including heat styling, updos and colouring (professionally only). Here at Caralyn's we do everything to ensure you look and feel your best. This is why each human hair wig is also custom cut to your needs, ensuring your wig will look as wonderful as you do. 
When purchasing any wig at Caralyn's, we will ensure to walk you through any maintenance you need to do. As these wigs are made of natural fibres they do need to be shampooed, conditioned and detangled as your growing hair would. Your wig specialist will ensure you have all the care products you need and will walk you through the necessary steps to ensure your wig is well cared for. You will also be sent home with our Human Hair Wig Care instructions with all of the information you need.
If washing & styling wigs isn't your forte or you've got a special event to attend, feel free to book an appointment and we can do it for you.
*** Cost will vary depending on the wig***
It is essential to use the recommended products to maintain the quality of the hair. Human Hair wigs should be washed on average every 2-3 weeks, or monthly depending on how often it is being worn.
Book an appointment
We strongly recommend booking an appointment to come look at our human hair wigs. One of our specialists will assist you in a private room and answer any questions you may have. Please contact us today at 613-224-7206 or book online.
Professional products formulated for Human Hair Wigs
Capilia Hydrating Shampoo Natural Hair-sulphate free
Capilia Hydrating Conditioner Natural Hair- sulphate free  
Capilia Leave- in Conditioner Natural Hair  
Capilia Intense Conditioning Treatment Natural Hair 
Capilia Styling Spray
Purchasing your Human Hair Wig
Your wig specialist will guide you the whole way. Our Human Hair Wigs start at $1,500 and increase from there depending on the fabrication and length of hair.
Please  request a free consultation  for a more accurate price estimate.
At the time of purchasing your wig our specialists will show you how to wash and care for your new hair.
In order to keep the look and quality of your wig it is recommended to bring it in for regular maintenance to revitalize and refresh the hair.
Services we offer
Some services we provide are:
~ Shampoo and Style
~ Deep conditioning treatment
~ Colour Services
~ Special occasion styling