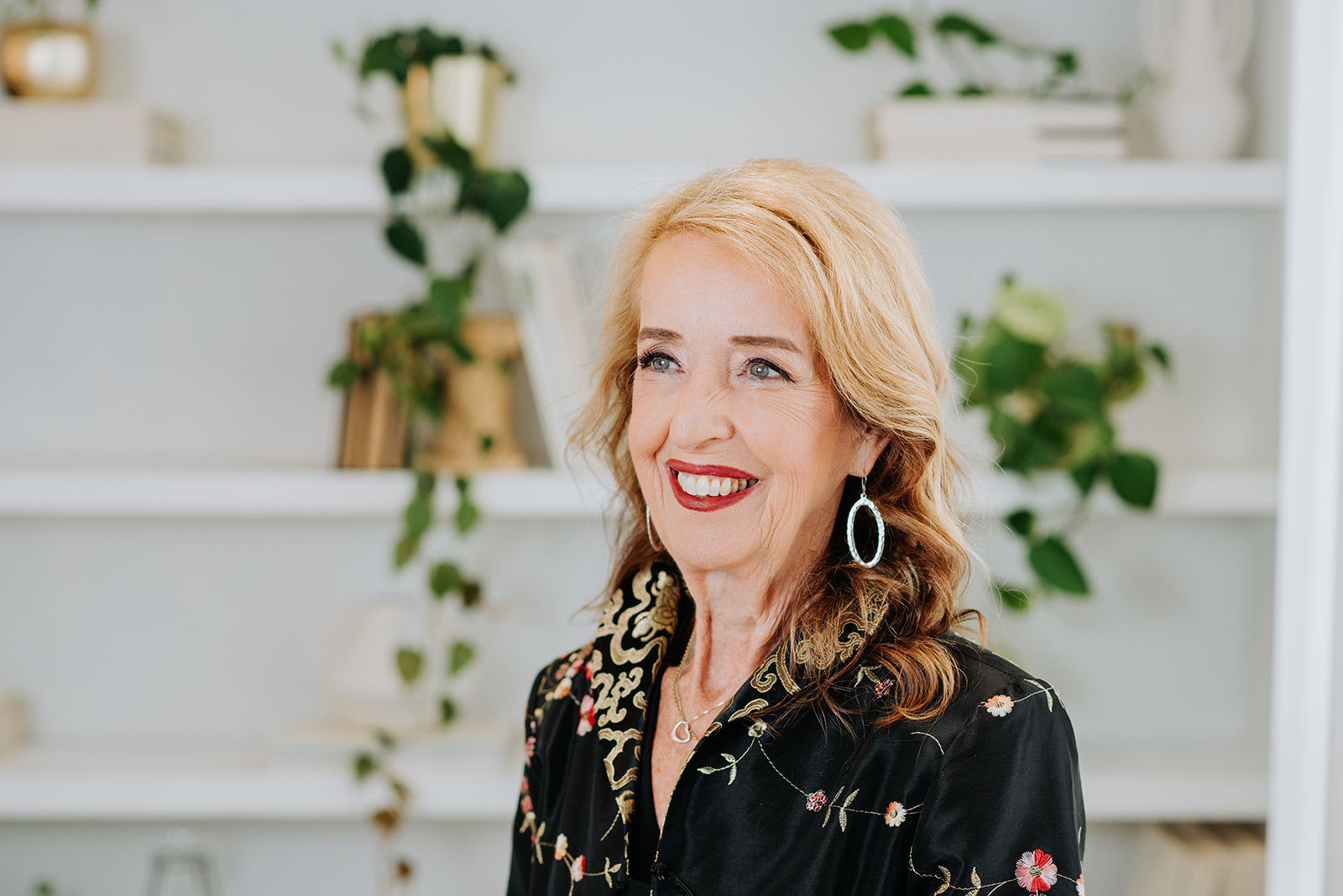 Meet the talented people behind Caralyn's chairs
Caralyn | President, Hair Stylist, and Wig Specialist
Caralyn's passion for the industry and her clients is forever growing. With 40+ years of experience and work around the world including Paris and London, Caralyn has carved herself a special corner of the industry combining the craftsmanship and precision of hair styling with the personability and sensitivity of a wig specialist. 
Caralyn burst into the industry while still in high school, working as a shampoo girl at one of the first haute couture salons out of London, working her way up through the ranks, eventually moving to Canada for a bright new start. After working at salons in the local Ottawa area for a few years Caralyn took the dive to open up Caralyn's Hair and Wig Design which was formerly known as Capilia by Caralyn's, a salon where those who suffered from hair loss and scalp problems didn't have to go into a clinical space to have their hair done, they could enjoy the bustling atmosphere of a salon as anyone would. Caralyn went on to educate many around Canada on the intricacies of wig and hairpiece maintenance and spread her knowledge to anyone who would listen. She has also mentored many aspiring hair stylists, many of whom have gone on to open their own salons. 
Caralyn continues to provide the best service to all of her clients, with a focus on those who have hair loss due to medical treatment.
Jenn | Master Stylist
IG @jrocked
With almost two decades in the beauty industry, Jenn's dedication to education and her clients continues to drive her to deliver the best for each person she meets.
From her days educating at Algonquin College, attending local and international beauty shows and working backstage at New York and Paris Fashion weeks with UNITE's creative hair team, Jenn has an abundance of inspiration and skill to draw on. Jenn's passion to provide wearable and long lasting colour has been a cornerstone of her ever growing clientele and she hopes to provide you with the same fantastic service.
When she's not in the salon, you can find her riding and training her young horse and enjoying cuddles from her dog Gaia.
Jaymi | Hair Stylist
Jaymi has over a decade of experience! After attending Algonquin College's Hairstylist program Jaymi found herself here at Caralyn's and has been perfecting her craft and growing as a stylist with our team ever since. Jaymi continues to stay on top of the latest trends and techniques, especially in men's hair care and creative colour. She has taken classes with many brands leading innovation in the industry including Reuzel, Wahl and Schwarzkopf. She loves working with clients from all walks of life to create new, fun, and exciting looks tailored uniquely to them. Nothing makes her happier than seeing her clients smile while they admire their new look. 
Jasmine | Hair Stylist
IG @hair.by.jvq
Jasmine is a hairstylist who combines education and creativity and uses that as a catalyst to create one of a kind hair for each and every unique client she sees.  
Jasmine graduated from Algonquin College's Hairstyling program and has continued her passion for education in our industry by completing additional training through Vidal Sassoon online as well as the salon brands, ColorWow, UNITE, and Schwarzkopf.
She is constantly on the lookout for the latest trends and has a passion for social media, showcasing her gorgeous clients and work as well as her continued growth throughout her career.
Raquel | Front Desk Administrator
With 5 years of experience as a nutritionist in Brazil, Raquel brings her knowledge of overall wellness and years of experience to help bring our clients the best experience upon arrival. With those years of working one on one with clients she has gained the skills to effectively and efficiently assist you at any step in the process here at Caralyn's from answering your questions to preparing you for your next appointment.
In her free time she enjoys spending time with her husband and friends outdoors.