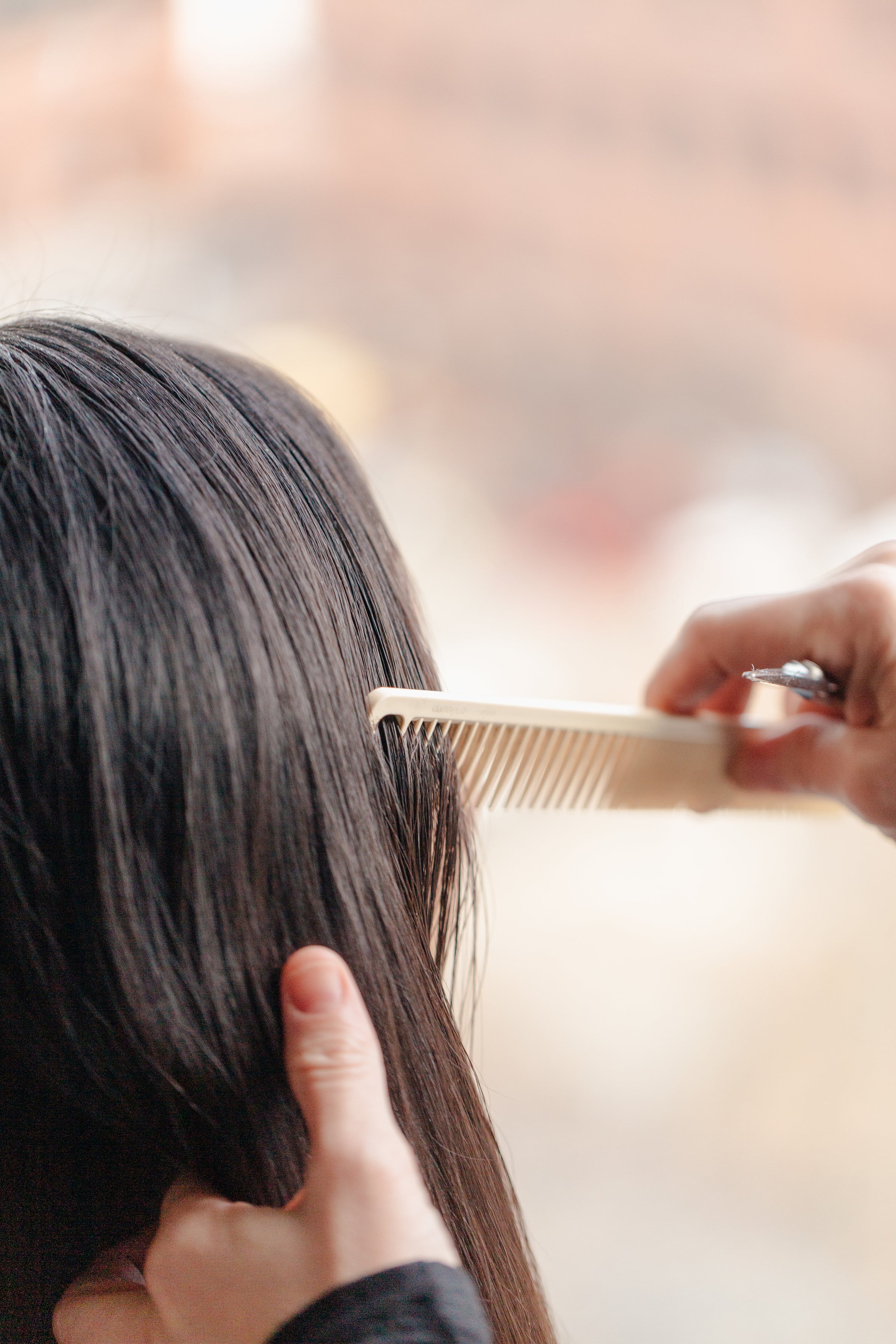 About Synthetic Wigs
Shopping for a wig may seem like a scary task but rest assured it doesn't have to be.  
At Caralyn's, you will be guided by our experts through the entire process from picking your perfect wig, and answer all of your questions and concerns in a free one hour consultation with a wig specialist in a private room.  If it's for medical reasons we recommend you come in prior to the start of your treatment as it's much easier when you are still feeling your best, and it gives us an idea as to your natural hair and style.  Also feel free to bring a friend or family member with you to help with the decision. 
The man-made fibres used to make synthetic wigs are high quality and are made to resemble human hair and are virtually indistinguishable. They are made to hold a style even when washed, making it an easy option when purchasing a wig for temporary hair loss and as a fashion accessory.
Synthetic wigs are generally not heat resistant and cannot be styled with heat tools; however, we do carry high heat fibre wigs.  We also have lace front, mono-filament options and beautiful shadow rooted colours to choose from. 
Head Coverings are also available for purchase and can be a perfect alternative to wearing your wig when at home.  They are generally a one-size fits all and come in a variety of colours and patterns ranging from $28-$68
We strongly recommend booking an appointment to come to look at our synthetic wigs and we will be happy to help you.
Please contact us today 613-224-7206 or book an appointment online.
When wearing your synthetic wig
There are a few things to remember when wearing your hair:
Do not use a curling iron or blow dryer on your synthetic prosthesis.
Sunlight, Rain or Snow will not damage your wig.
Avoid heat of 250F or higher as the hair will frizz (oven, bbq, dishwasher).
If heat damage does occur please come in – one of our specialists will be able to fix the hair.
Do not use heavy alcohol-based products on your wig.
Wigs can be trimmed and adjusted to ensure the best fit.
Only use products formulated for synthetic wigs.
More information
You can find more information here on caring for a synthetic wig
We recommend professional products formulated for man-made fibre:
Capilia Clarifying Shampoo - for man-made fibre 
Capilia Conditioning Mist - for man-made fibre  
Capilia Styling Spray 
All recommended products are available for purchase at Caralyn's.